Come Visit Abundant Life Christian School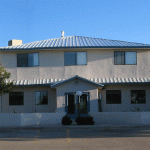 Drop in for a tour and receive information about our school at
Open House the week of Monday, February 27- March 3.
Spring Program/Open House Event –March 3 @ 6:30 pm
ASK us how to SAVE $100.
Currently Enrolling for Preschool (ages 3-5) or grades K-12!
#ABQChristianSchool #Preschool #ChristianEducation #ALCS